Exciting collaborations
Throughout the fall, we have presented several partners with whom we have signed a Letter of Intent (LOI) or Memorandum of Understanding (MOU). Here, we've gathered the posts in one article.
Ventyr are thrilled to announce that we have signed a series of Letters of Intent (LOI) and Memorandums of Understanding (MOU) with an impressive group of companies. These agreements represent an exciting development for us and provide us with the opportunity to showcase the remarkable expertise, technology, services, and products that we have assembled.
In our efforts to strengthen our presence and commitment within the industry, we have entered into these agreements with key players who share our vision and goals. Through collaboration with these companies, we will be able to leverage their expertise and experience while also sharing our unique contributions.
Together, we will shape the future of the industry and deliver innovative solutions that drive growth and sustainability. Please stay tuned as we will provide further insights and information about our partners and projects in the time ahead. We are grateful for the opportunity to be a part of this dynamic industry and look forward to sharing our successes with you.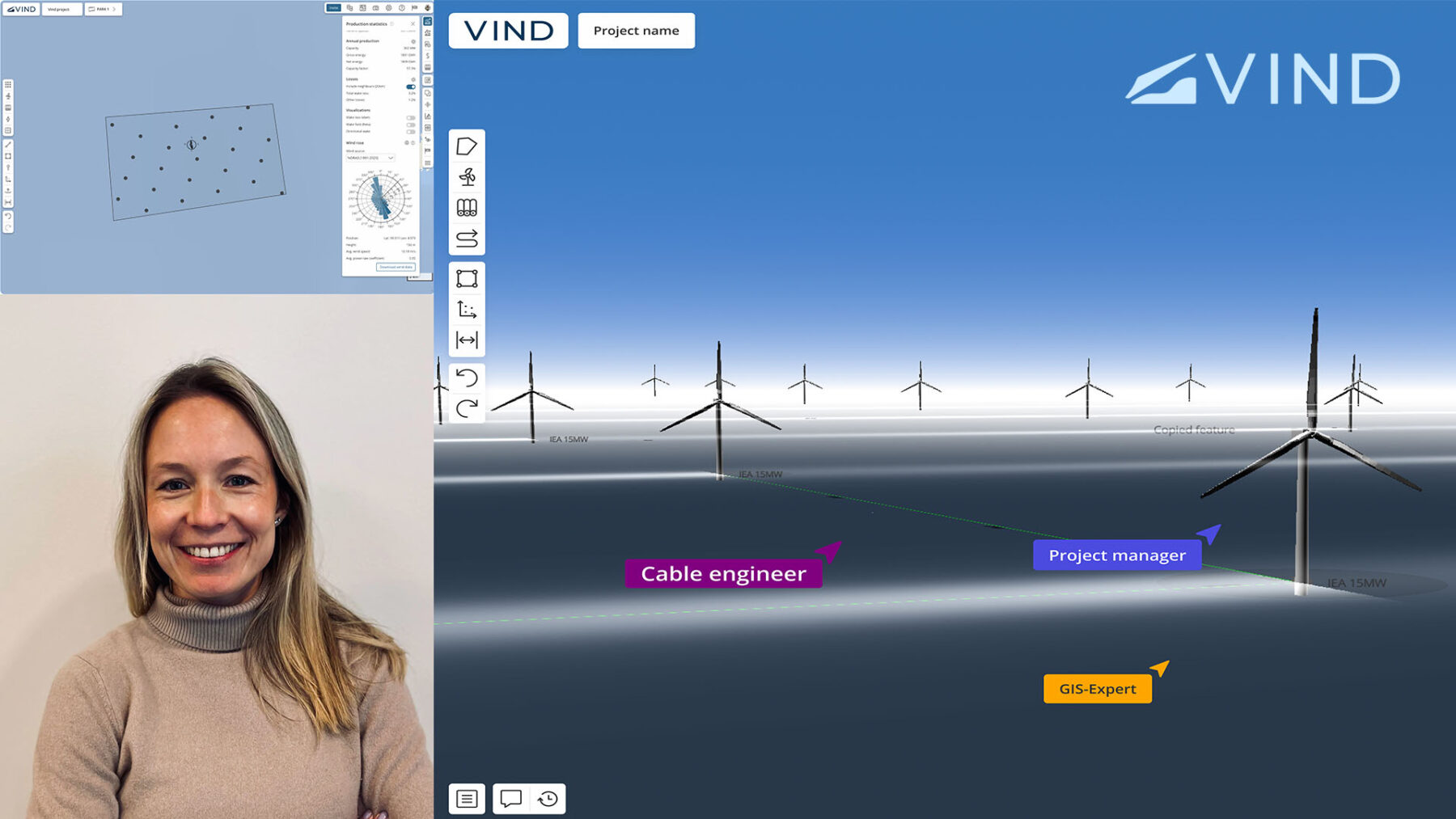 VIND AI
Vind AI offers a new way to design wind projects. The platform adds value by offering advanced design capabilities, promoting efficient collaboration, and enabling data-driven decision making.
– By leveraging these capabilities, wind developers can accelerate project timelines, reduce costs, and improve the overall success of their wind farm developments, says Pauline Øien, Head of Commercial at Vind AI.
Vind AI was founded early 2022, and has since then worked closely with the offshore wind industry. By combining their expertise with the knowledge and experience of industry partners, they are committed to drive both innovation and digitalization in wind projects.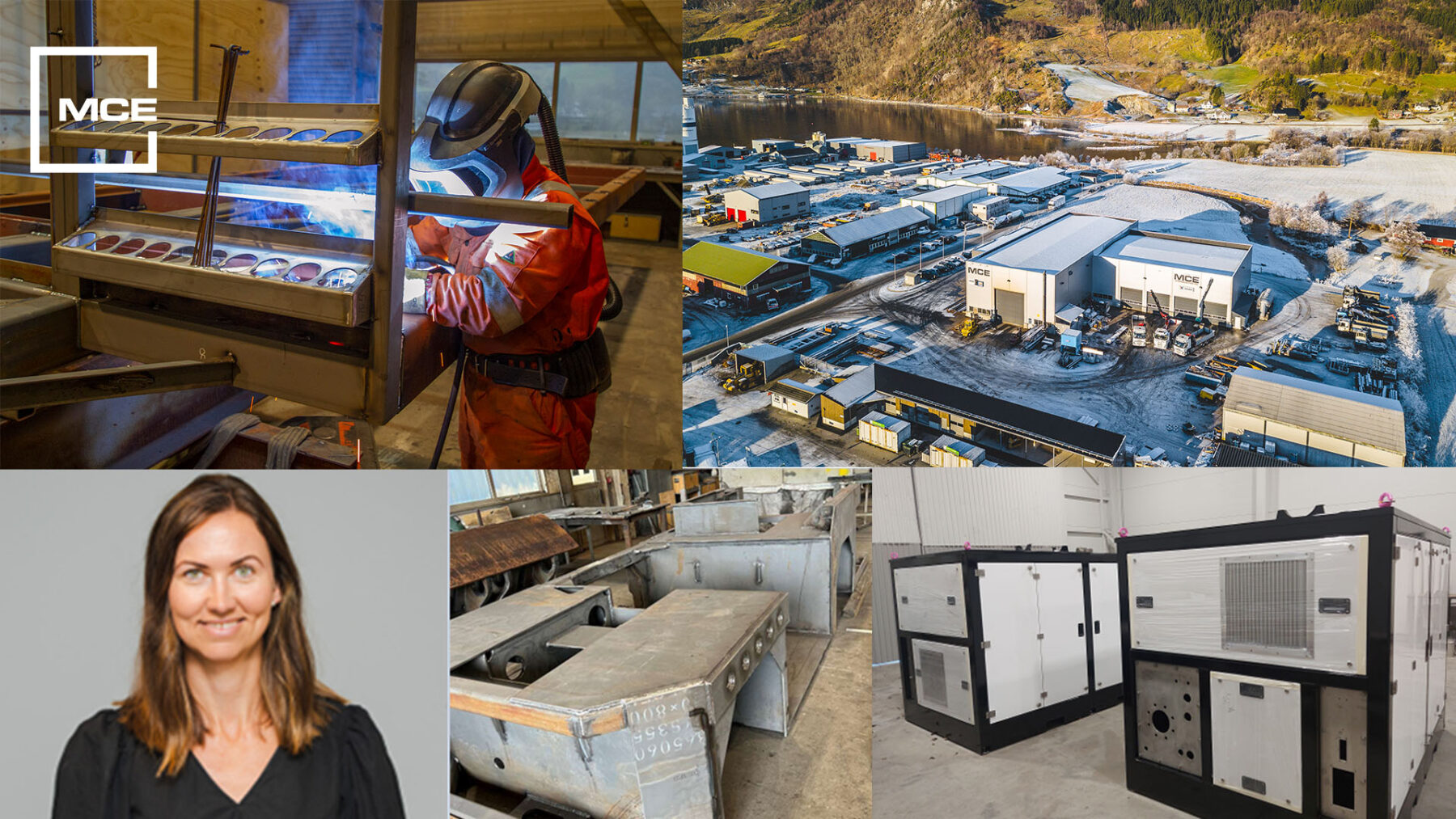 MCE AS
MCE is a mechanical manufacturing company with modern production and administrative facilities located in Etne municipality. They specialize in the prefabrication of steel and aluminum structures for industrial/offshore and construction sectors. The company is locally owned and has around 50 employees.
Since its establishment in 2001, they have provided a wide range of services and products. The industrial and offshore department constructs everything from small components to large and more advanced structures.
– With over 20 years of production, MCE has gained significant service and technology experience. This includes the prefabrication of custom vehicles with electrical and hydraulic systems. This experience will be highly beneficial in wind turbine production, says CEO Erle Mæland Aasheim.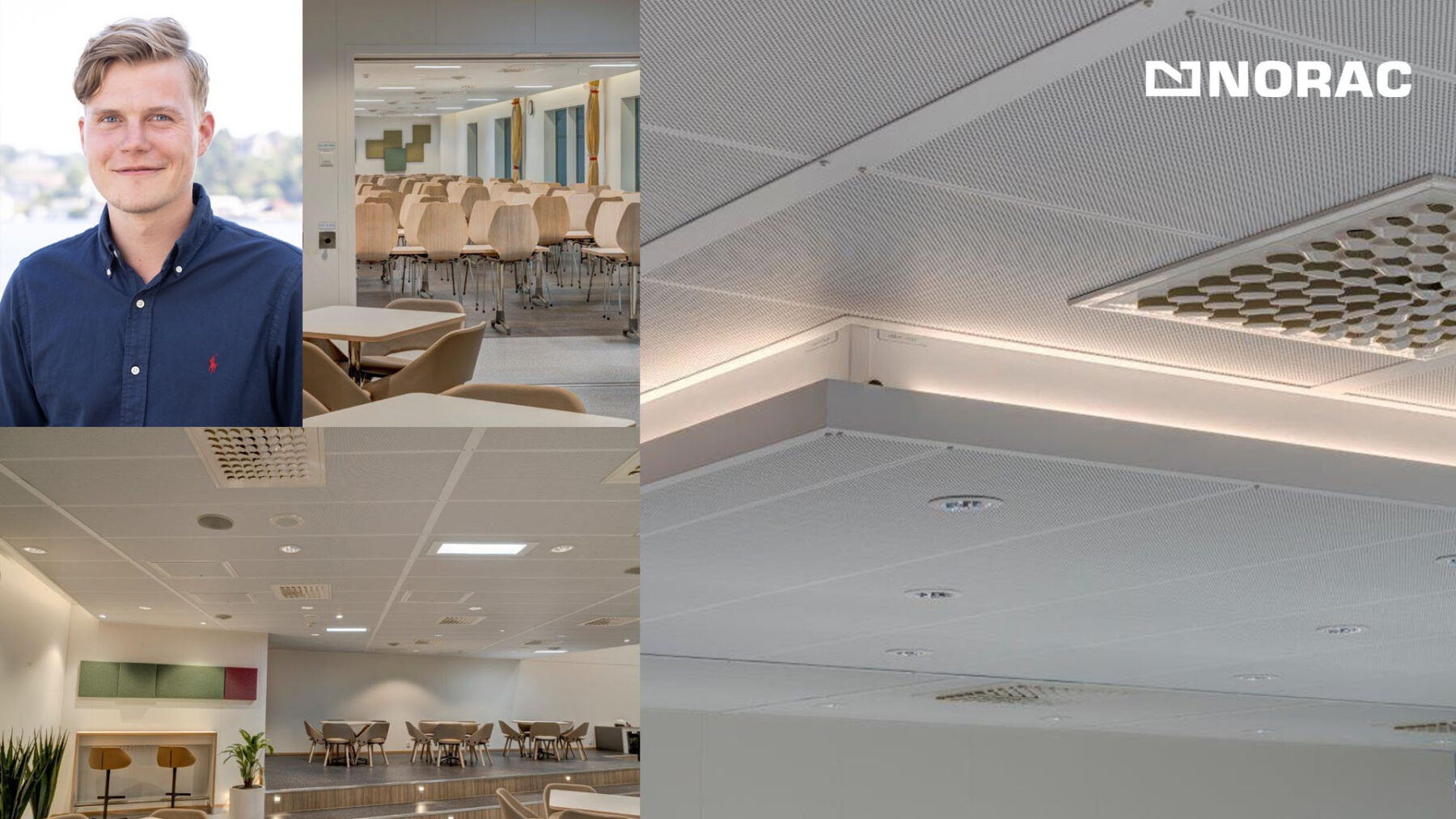 NORAC
Norac is a leading supplier of interior systems for cruise ships, ferries, commercial vessels, and offshore installations. Headquartered in Norway, the company manufactures and distributes fire-certified walls, ceiling systems, doors, prefabricated bathrooms, floating floors, windows, and furniture.
– This makes us an "all-in-one solution" for high-quality and cost-effective interior systems for the maritime industry, says Kristoffer Aarrestad, Area Sales Manger at Norac.
The company was established back in 1973, in a rapidly growing Norwegian oil and offshore market. Fred Olsen & Co was the initiator of the construction of semi-submersible drilling rigs and built offshore installations at Aker Vindholmen Shipyard in Arendal, Norway. The need for an assembly of fireproof panels cleared the way to establish a factory for the production of marine fireproof panel systems – Aker Paneler. In 1982, the company expanded under the new name Norwegian Accommodation Systems – NORAC
Today Norac's products are designed to meet the following criteria: Quality, flexibility, fire, sound, weight, and ease of installation.
– Our A and B classified doors are tested to satisfy the industry's strict requirements for both fire safety and sound reduction. They are all certified by international classification societies and authorities, says Aarrestad.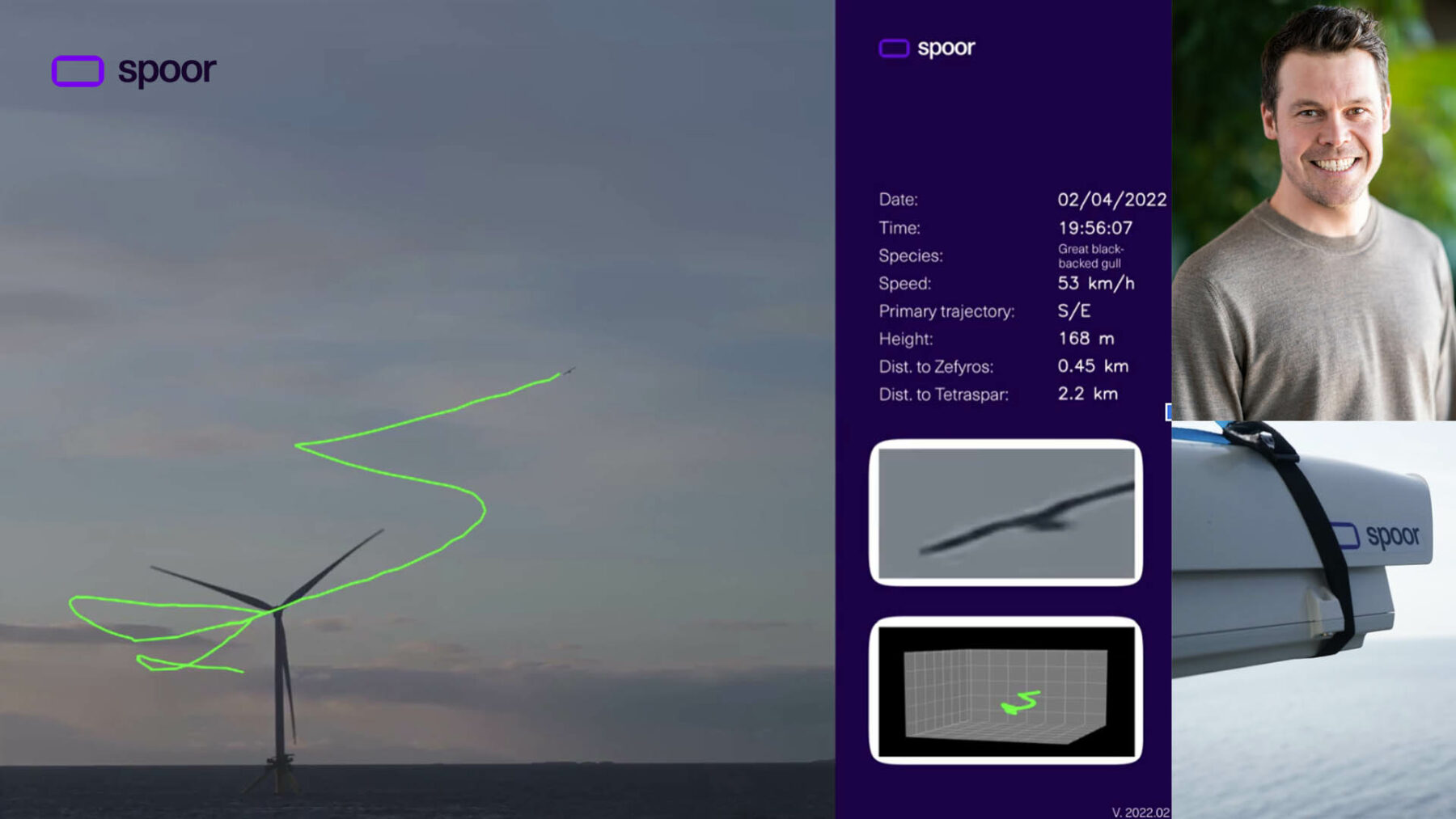 SPOOR AI
Spoor is at the forefront of utilizing cutting-edge computer vision and artificial intelligence to revolutionize the detection, tracking, and classification of birds in wind farms. Their innovative approach offers developers and operators valuable insights while guiding mitigation efforts.
– At the core of Spoor's technology is its ability to track a bird's 3D flight path within a wind farm and in the immediate vicinity of the turbine blades, says Christian Skaarup Rasmussen, VP Commercial at Spoor.
This capability not only provides an in-depth understanding of bird flight patterns and behaviour, but also holds the potential to detect and prevent collisions, significantly helping in the planning of new offshore wind farms.
As a DeepTech Biodiversity company, Spoor collaborates closely with renewable energy developers, scientists, government agencies and ENGOs, to speed up technology adoption and deployment.
– Our ultimate goal is to have the most significant impact on protecting wildlife populations and accelerating the global transition to clean and sustainable energy sources.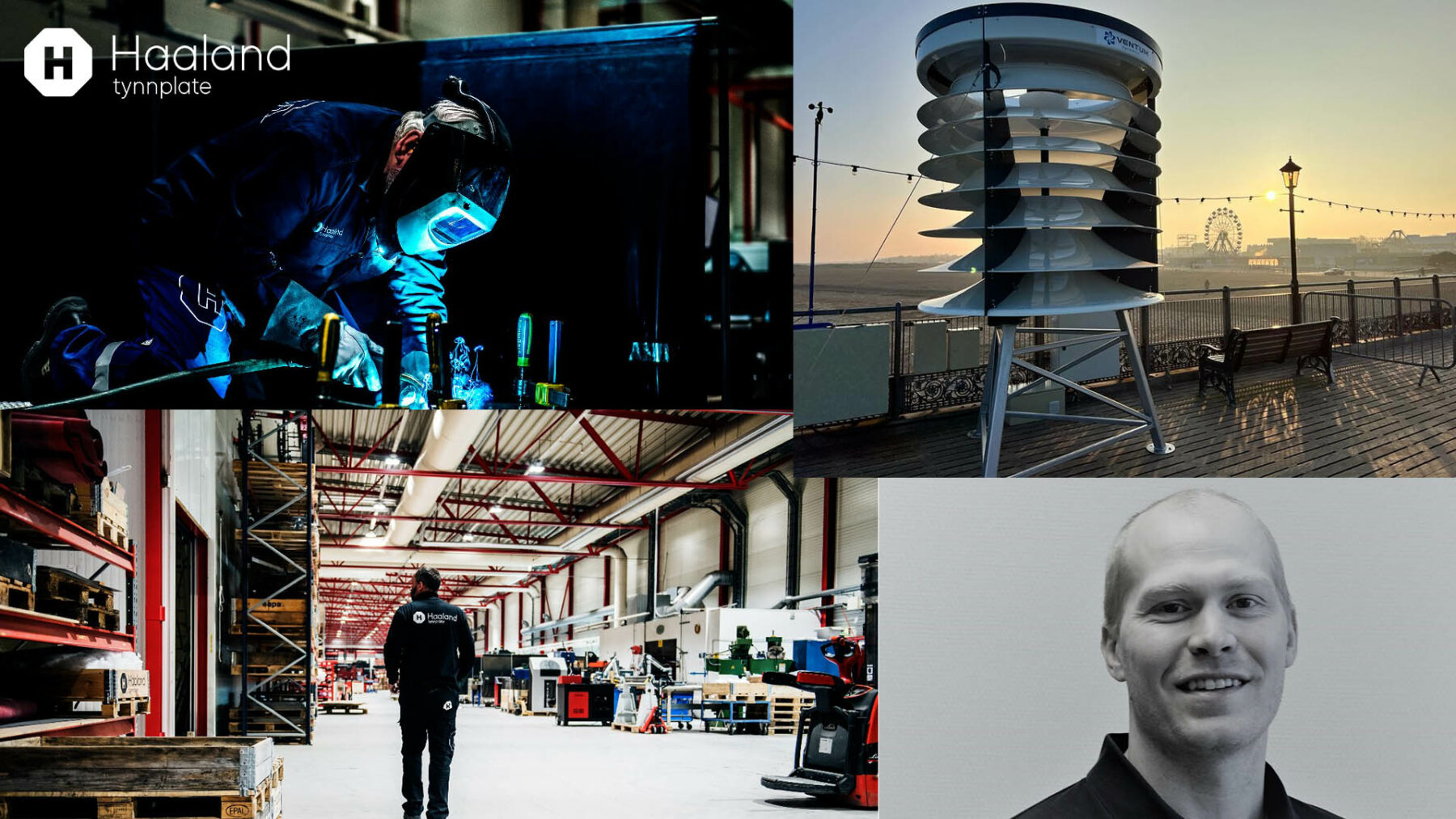 HAALAND TYNNPLATE
With roots dating back to the 1930s, Haaland Tynnplate has evolved into one of Europe's most advanced firms in processing steel and aluminum. They boast modern machinery and a skilled team of 85 employees dedicated to delivering high-quality products.
In the work related to offshore wind farms, material quality and reliability are crucial. Their modern automated production technology allows them to process various materials with high precision and consistency. This is essential to ensure that the components used in wind farms withstand the demanding offshore conditions.
– We provide tailor-made solutions and collaborate closely with our customers to optimize components for various projects. Our expertise is crucial, especially in the context of offshore wind farms, where material quality and reliability are paramount for success, says Tor Sigurd Leidland, Sales Engineer at Haaland Tynnplate.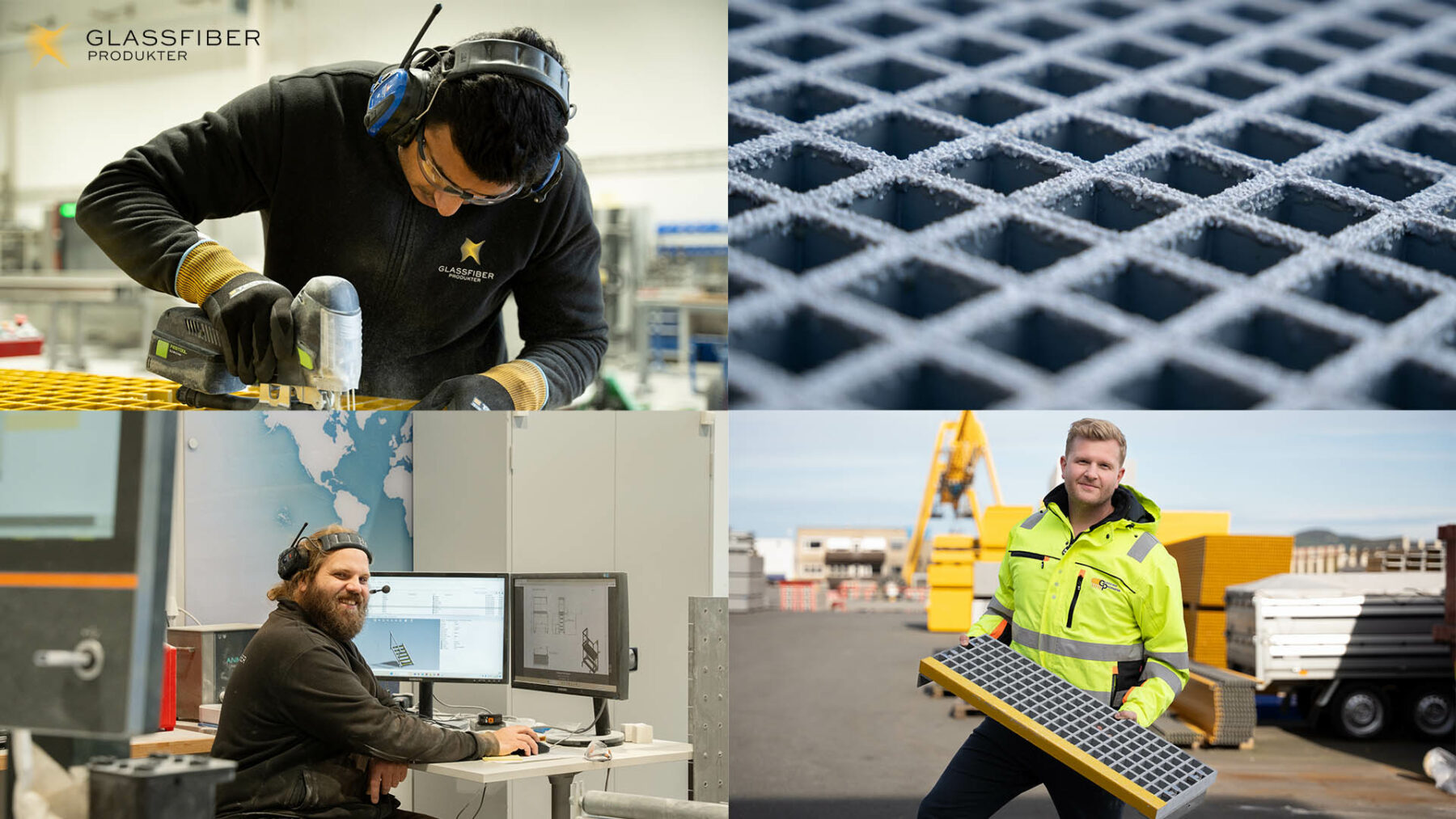 GLASSFIBERPRODUKTER
Since 2000, Glassfiber Produkter AS has been challenging traditional materials like steel, aluminum, and wood. Back then, the goal was to sell and market fiberglass products to the oil and gas industry.
– After over 20 years in operation, we are now the market leader in Norway, and we have expanded into new markets where we see that fiberglass can play a vital role, explains Magnus Eikemo Stavik, Digital Marketer at Glassfiber Produkter.
Their aim is to make the world familiar with fiberglass material and its numerous properties. Fiberglass is exceptionally strong while keeping weight low. This makes installation and handling easier while increasing flexibility and reducing costs. Additionally, they believe that fiberglass is far more sustainable, with significantly lower Global Warming Potential (GWP) than traditional materials.
– Using fiberglass also eliminates the problem of corrosion. The material can withstand challenging and corrosive environments without rusting, rotting, or corroding. Saltwater is not a problem for fiberglass, says Stavik and continues:
– In harsh environments like those found in offshore wind farms, fiberglass will truly shine!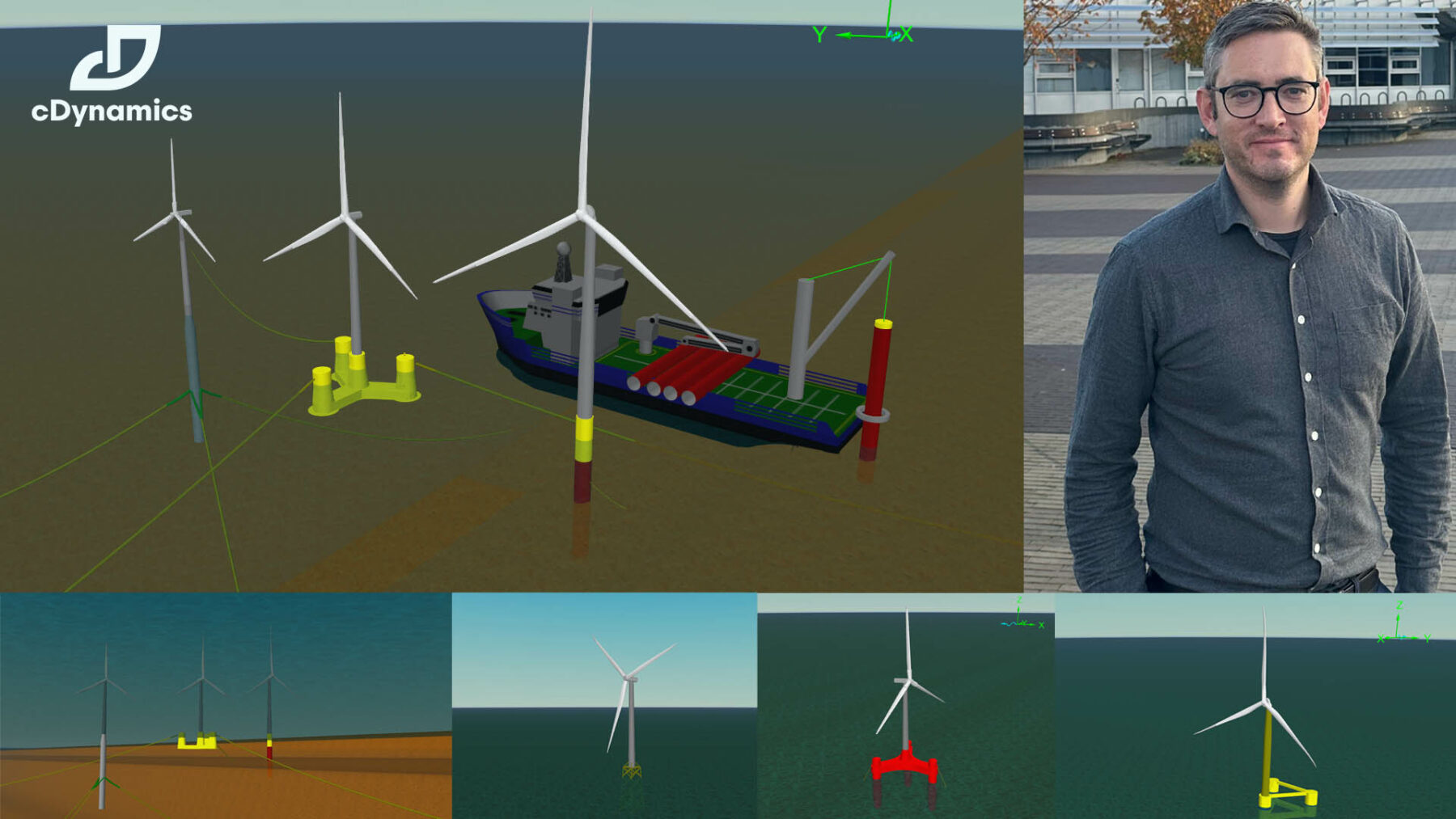 cDYNAMICS
cDynamics AS was founded in 2015 as a provider of technical advisory services focused on engineering simulations and design. In 2021 they moved to our current location in Narviga in Kristiansand, and established an engineering cluster together with companies like Pioneer Robotics, Applica and CaeTek, becoming a strong and vital cluster within robotics, software and simulation.
– Our staff come from far and wide, but all are fantastic at what they do. Highly educated and motivated, we can provide expertise that is hard to find. Within offshore wind our key deliverable is coupled aero-hydro-servo-elastic analysis, a vital multiphysics simulation validating offshore wind design and performance, says Knut Inge Edvartsen, General Manager in cDynamics.
These type of analysis combines the effect of air flow on turbine blade, eventual hydrodynamics from floaters, turbine control systems and turbine elastic response. Their simulation group within the field consists of four engineers with Ph.d and M.Sc degrees within the field.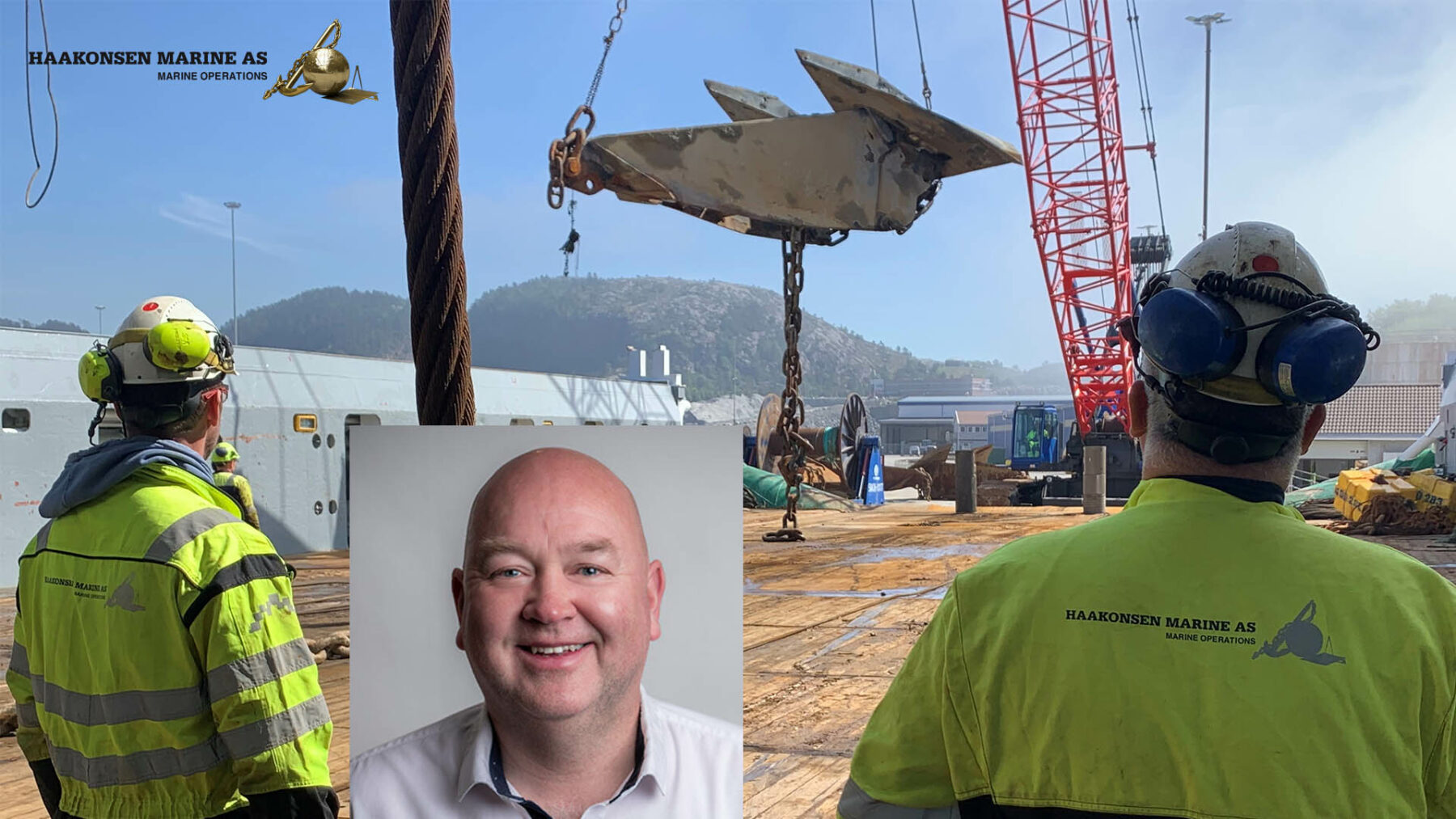 HAAKONSEN MARINE
Haakonsen Marine is a marine company with long experience from the oil and gas industry, maritime industry, renewable industry, on- and offshore industry, construction services and shipyard induststry among others.
– Together with allied companies and highly qualified employees, we have access to necessary engineering, equipment and personnel needed to carry out projects, where trust, execution, quality, and cost is central, says CEO Sveinung Haugvaldstad.
Haakonsen Marine delivers project management, planning, engineering, marine operations, survey, and inspections.
– I see Haakonsen Marine as a supplier in the offshore wind industry within engineering, commissioning and operation for offshore wind turbines and foundations, says Haugvaldstad.